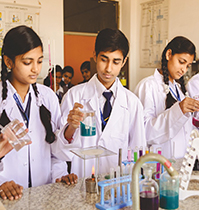 SCIENCE LABS
Gayatri Public School provides all the modern facilities to train budding scientists to become world citizens and use their knowledge for the benefit of mankind. The school has state-of-the-art laboratories for Physics, Chemistry and Biology with the latest and ultra modern facilities and spread over an area of three thousand Sq.Ft.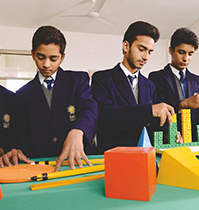 MATHS LAB
A state-of-the-art Maths Lab is developed to enhance the skills in Mathmatics and make it more interesting. Mathmatics Comes alive and learning becomes a child's play.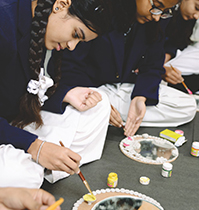 ART LAB
The school has an Art and craft Lab opportunity to experiment and express themselves, with a wide range of ideas, materials, textures, colours and forms.