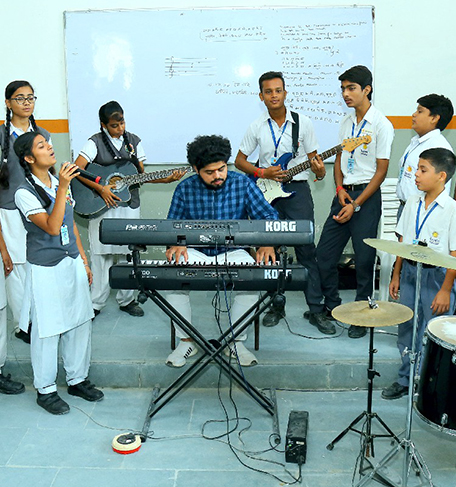 MUSIC AND DANCE
Music, Dance and Drama form an integral part of school life.
We offer training in:
Keyboard (Casio)
Guitar
Tabla
Drums
Flute
Popular Music
Hindustani Classical Music
Kathak Dance
Folk Dance
Western English Music
Western Dance (Contemporary and Hip-Hop)
Class lessons give every student the chance to sing melodiously. Many of the instruments are played by the Students at assembly every morning. The school choir has done us proud on many Occasions.